Get to know the story behind
ODILE JACOBS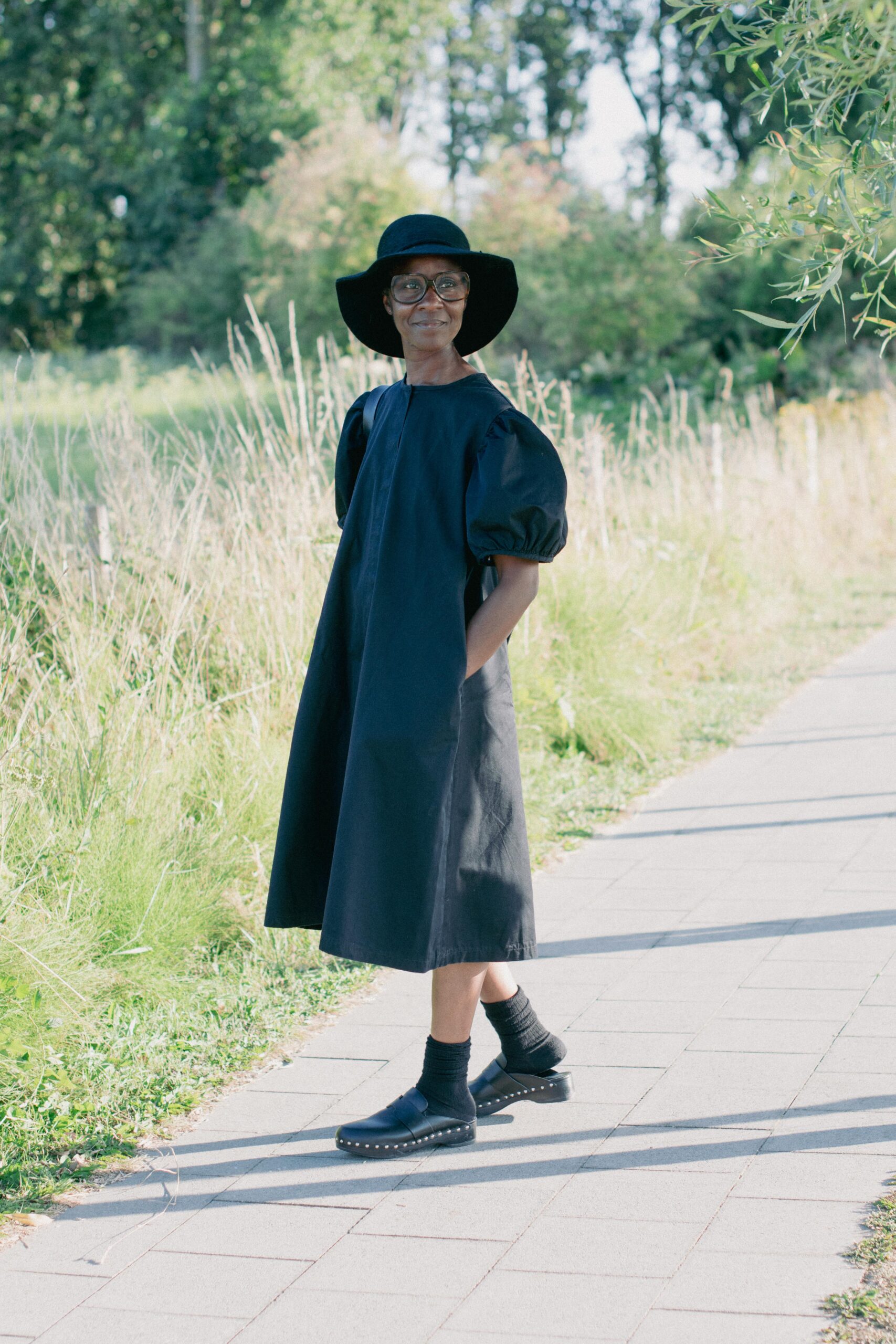 The story of Odile Jacobs is above all the story of a birth or rather a rebirth at the age of 47.
Through her authentic and timeless creations, Odile Jacobs, whom nothing predestined to become a fashion designer, takes us into her personal story, into her unique world of fashion in which every woman feels beautiful and confident.
The genesis of the brand lies in the duality that Odile had to deal with for many years. Indeed, her dual Afro-European culture has not always been easy to wear on one continent or the other... Not quite white for some, not quite black for others... How then to recognize oneself in both cultures? How to find one's true identity?
Odile Jacobs' answer lies in this re-birth: combining both wax and European dress designs.
To wear Odile Jacobs is not only to dare bright and shimmering colours, but also to wear variations of solid and deep colours such as black, navy... Another way of finding and expressing this duality which is her own.
Odile Jacobs' creations are about daring to draw attention to oneself, daring to be oneself, accepting oneself as one is, feeling feminine and beautiful in every season. The designer has chosen not to follow the seasonal constraints of fashion, her creations are made at the moment they arrive in her imagination and are available in small series with a unique character: the same model but different fabrics and ways of wearing. 
Based in Belgium, Odile Jacobs is also keen to make African know-how travel by choosing her waxes and producing her designs in Ghana, which she then passes on to her customers around the world.
These authentic and timeless outfits are a real invitation to travel... 
Come.... Discover ....